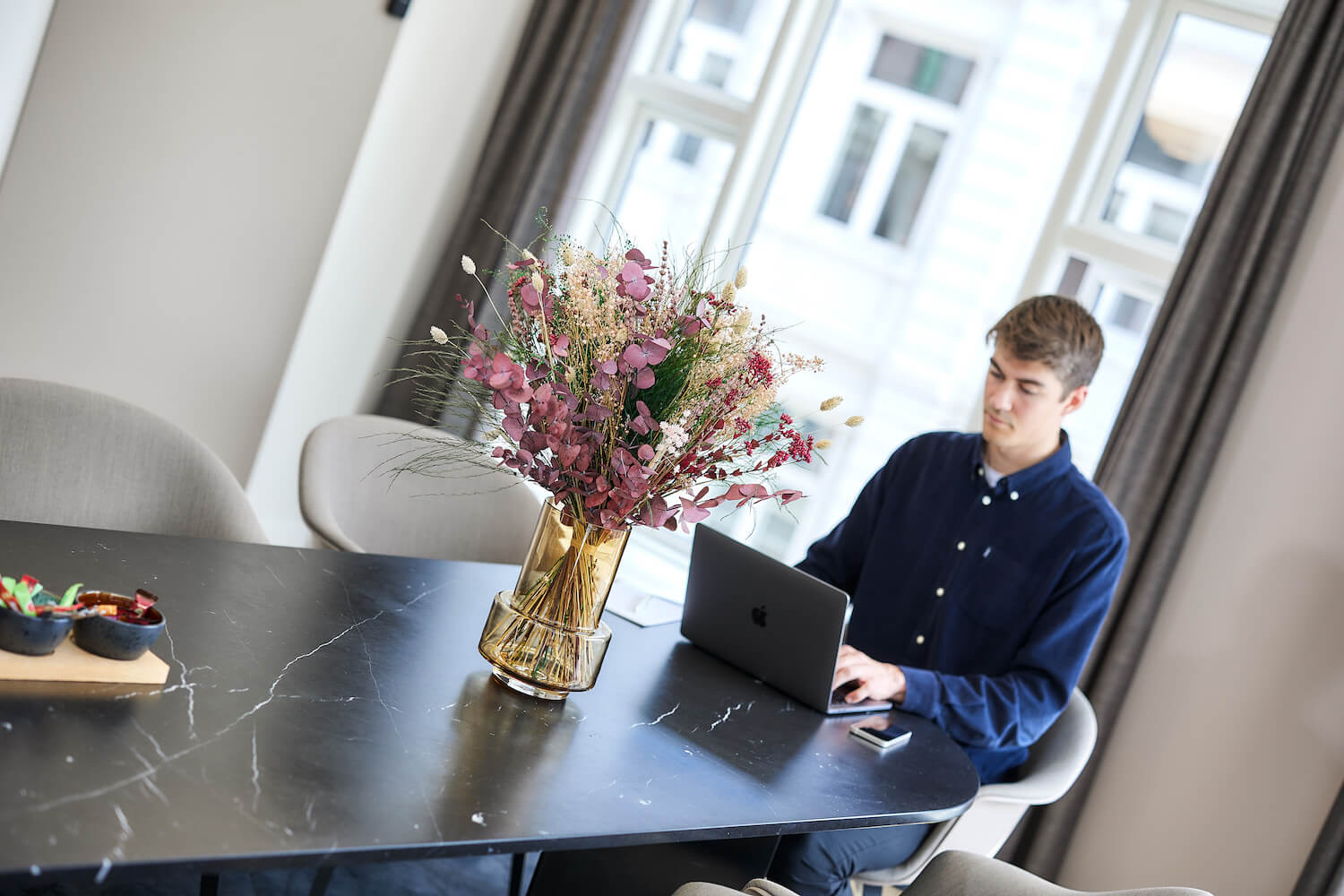 Get a strong basis for your financial decisions with data you can trust
As a 100% independent reporting advisor, we are committed to delivering state-of-the-art consolidated financial reporting with data you can trust as a strong basis for your financial decisions.
We combine technology and people to deliver an all-around reporting service. You get access to a professional reporting platform and the best service and support from a dedicated team of experts who also ensures data accuracy.
In one single platform, you get a complete overview of all your investments as well as deep data insights with customized dashboards and reports. This empowers you to make the right financials decisions and execute your investment strategy.
Market-leading consolidated financial reporting of all aspects of your asset management
One of our core competencies is consolidated financial reporting. On a yearly basis, we process more than 300,000 transactions and monitor and report on investments for more than 40 billion USD.
We consolidate your reporting across all asset managers, portfolios, currencies, and all asset classes – whether it is liquid investments, Private Equity, real estate, cash, or something completely different – and give you a complete overview of all your investments in one single place.
This creates transparency in your asset management and provides you with in-depth insights that empowers your decision making.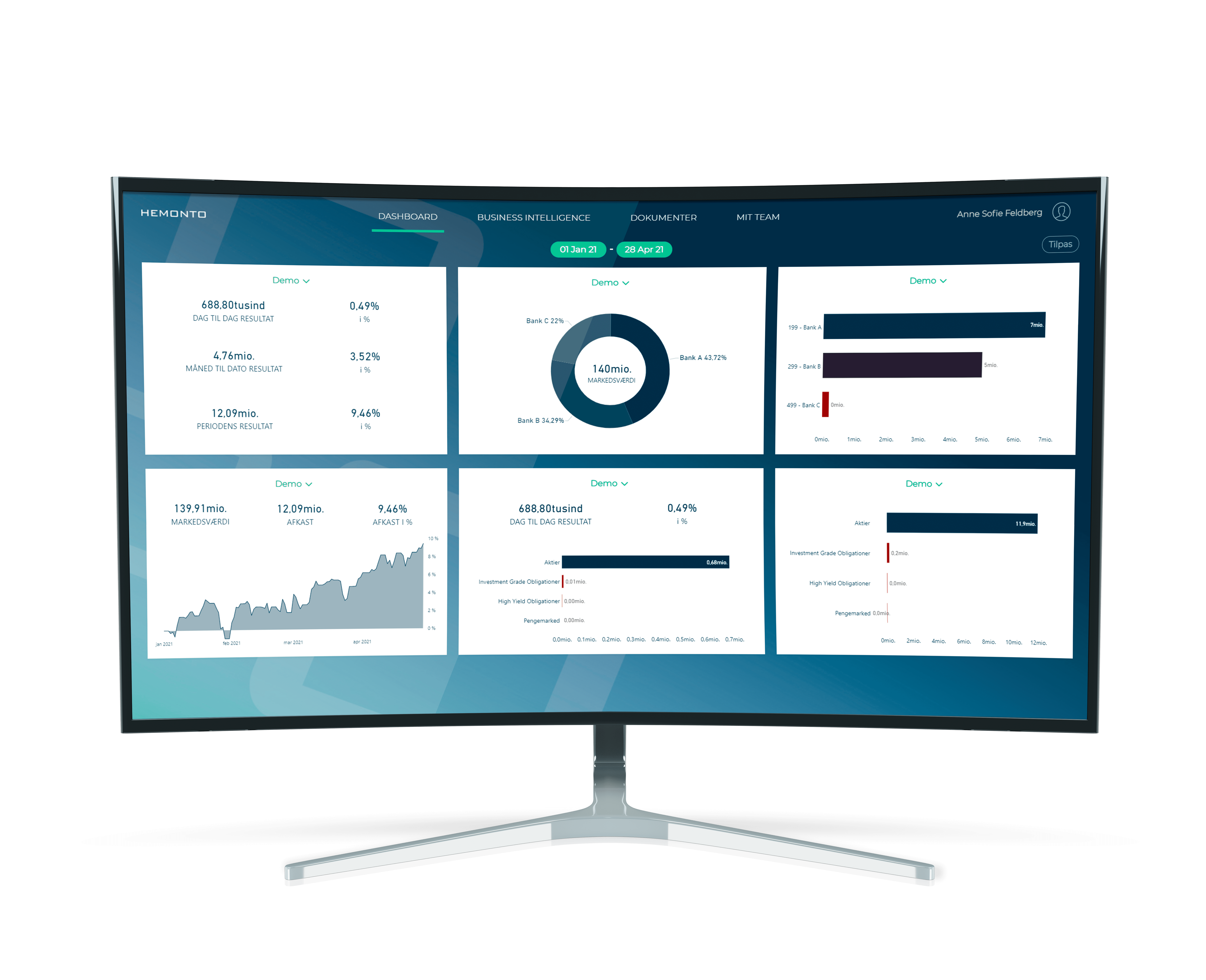 We tailor our solution to meet your specific needs
The needs of our clients are our number one priority, and we recognize that complex portfolios may call for a unique reporting solution.
With a bespoke reporting platform and a permanently affiliated team, we offer a 360° solution that can be customized to fit your every need.
We offer completely tailor-made reports that provide you with exactly the information you need. You get the highest level of quality in the reporting as well as more time to concentrate on your core activities.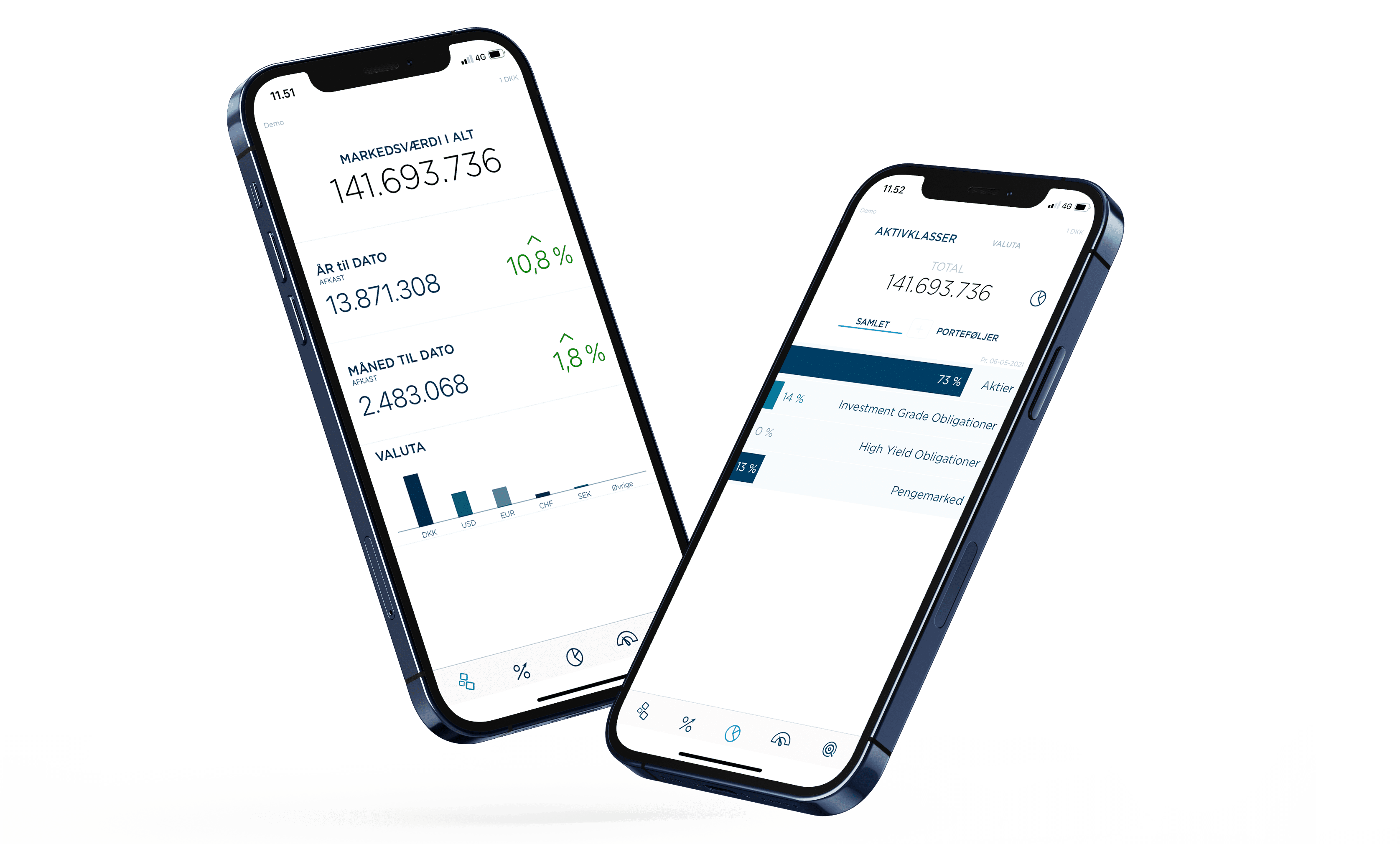 We monitor

0

+

billion USD
We process

0

+

thousand transactions
We consist of

0

+

competent employees
Get the highest data quality with reporting from an independent partner
It is our belief that objective financial reporting is crucial to ensure a strong and unbiased basis for financial decision making. For that reason, we stay independent of financial institutions, and all our calculations are made based on objective market data from the biggest suppliers in the world.
We reconcile all accounts and repositories on a daily and monthly basis, and we perform a vast amount of daily quality controls on different metrics – such as prices, duplicate transactions, portfolio irregularities, etc. – before delivering your reports.
We automatically integrate data from custodians and manually add data whenever needed. With an in-house team dedicated to data quality assurance, we take full responsibility for the accuracy of the reported data.
All in all, you get an unbiased overview of your asset management across asset managers based on data you can trust as a strong basis for your financial decisions.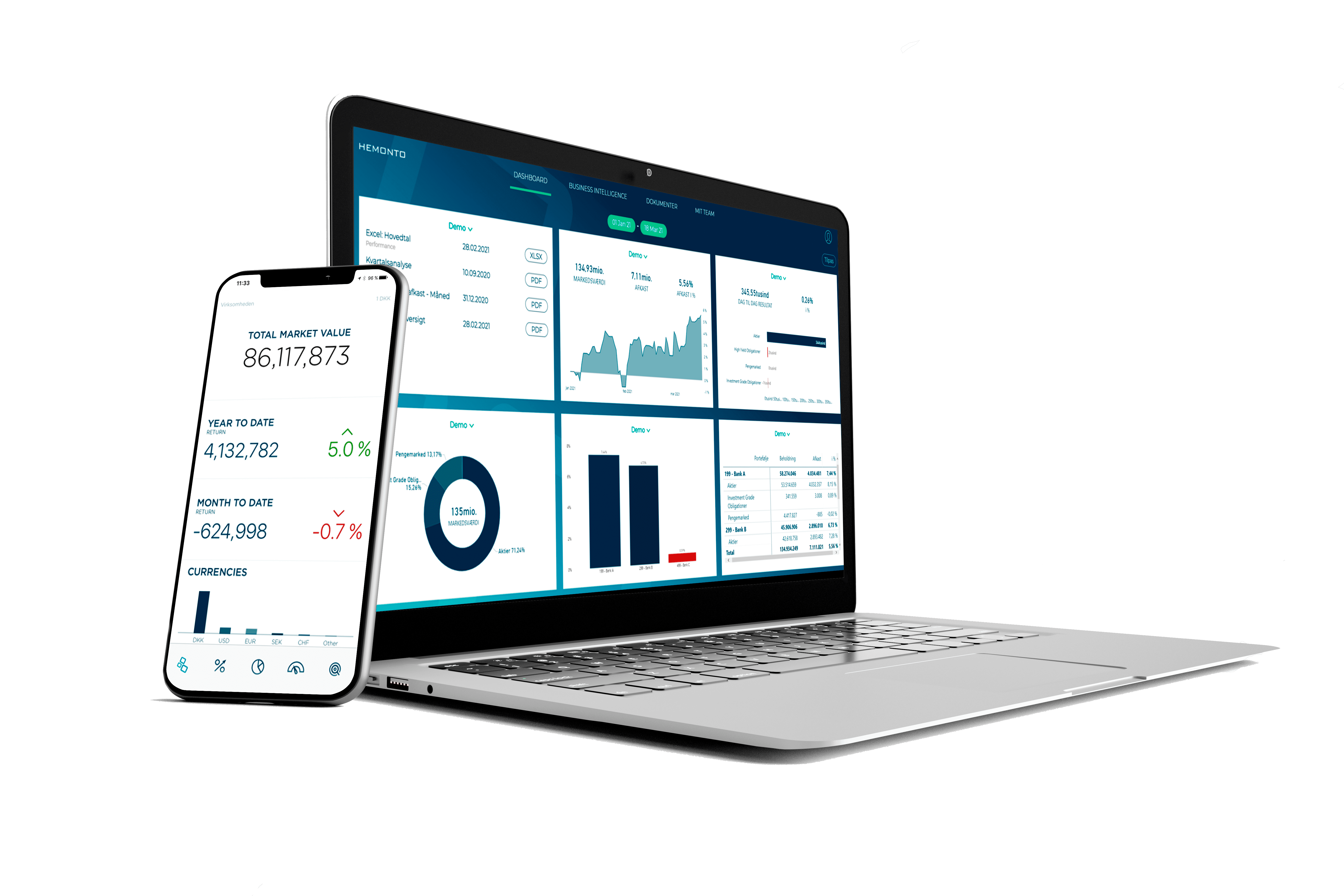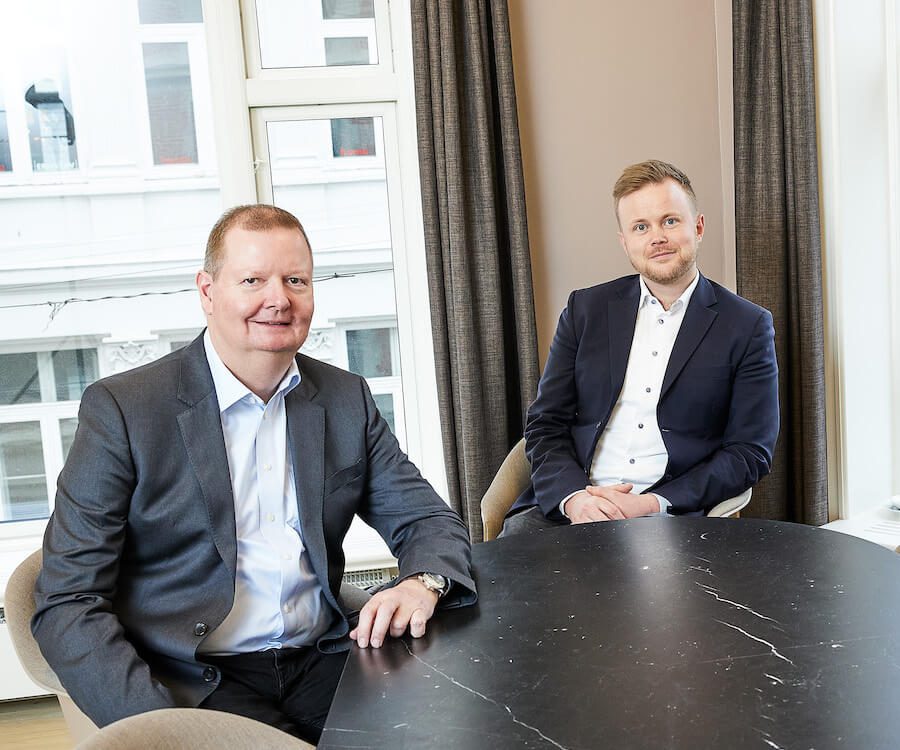 Our promise to you
A reduced key-man risk – our robust organization with backup on all positions minimizes your key-man risk.
More time for your core tasks – don't worry about maintenance and administration. We make sure that you're always up to date.
Key insights and inspiration – with +40 billion USD under monitoring, our data and many years of experience enable us to deliver key insights and inspiration for your reporting solution.
A dedicated team who knows your setup – you have a permanently assigned Hemonto-team with fixed contact persons.
The highest level of security – we only cooperate with large reputable IT companies and data providers.
A future-proof solution – we will never be a constraint on your growth.
Do you want to know more about our consolidated reporting?